February is upon us once more and it is that time of the year again to celebrate love and luck. Valentine's day is a romantic holiday that is usually equated to crowded restaurants and traffic jams but this 2021, with the whole world still experiencing a global pandemic, all the ruckus over celebrating Valentine's Day seems to have tuckered down. Many have decided to celebrate Valentine's Day differently this year—however, many of us also still believe that nothing should come in the way of love. Valentine's Day is a tradition that many couples have observed throughout the years. For some, Valentine's Day is their chance to finally have the courage to ask someone to be more than friends while others go out of their way to make Valentine's Day extra special for all their loved ones. Regardless of one's relationship status on this day, the only thing that is sure is that every Valentine's Day, love always wins.
Now that people have adjusted better to the "new normal", celebrating Valentine's Day this year does not seem to be such a sad idea anymore. No matter how you've decided to celebrate Valentine this year, Vista Mall and Starmall made sure that they are ready to accommodate your plans while ensuring shoppers' and diners' safety inside their malls.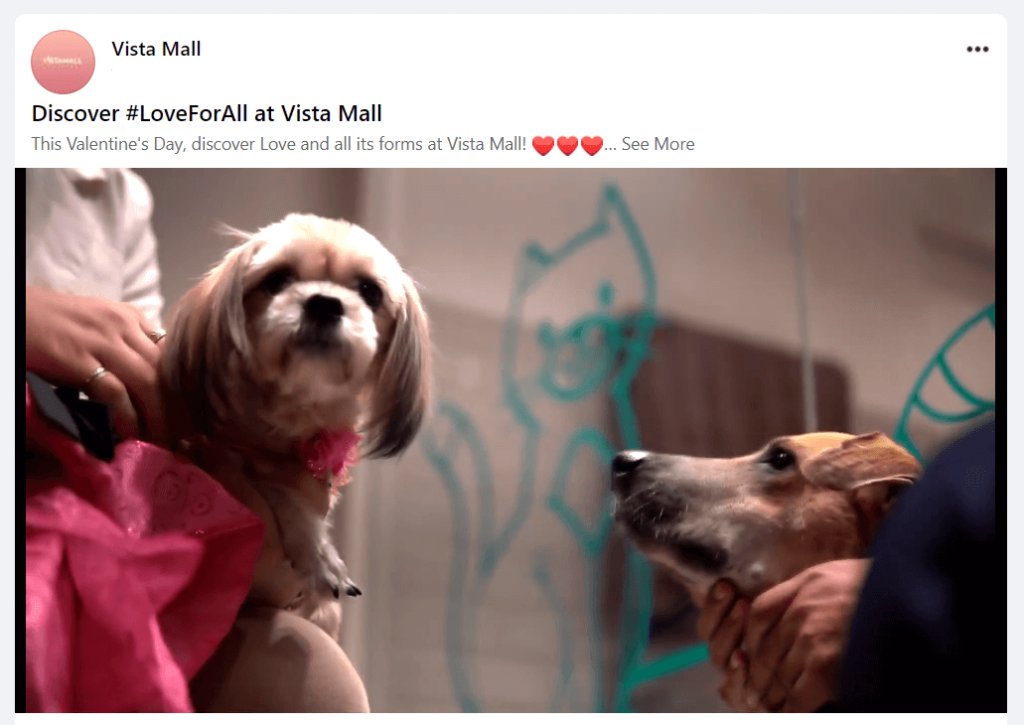 Stringent health and safety protocols are consistently being observed at fast food chains and restaurants inside Vista Mall and Starmall. These protocols are on top of entrance protocols being implemented by the malls. For those who would prefer ordering their food to-go, deliveries through the malls' ShopBuddy with GetAll are still available. ShopBuddy is currently rolled out across various Vista Malls and Starmalls, including its Vista Lifestyle Centers, Evia and NOMO. Customers can just get in touch with the ShopBuddy hotline of their nearest mall and shop virtually from up to three stores without being charged for personal shopper fees.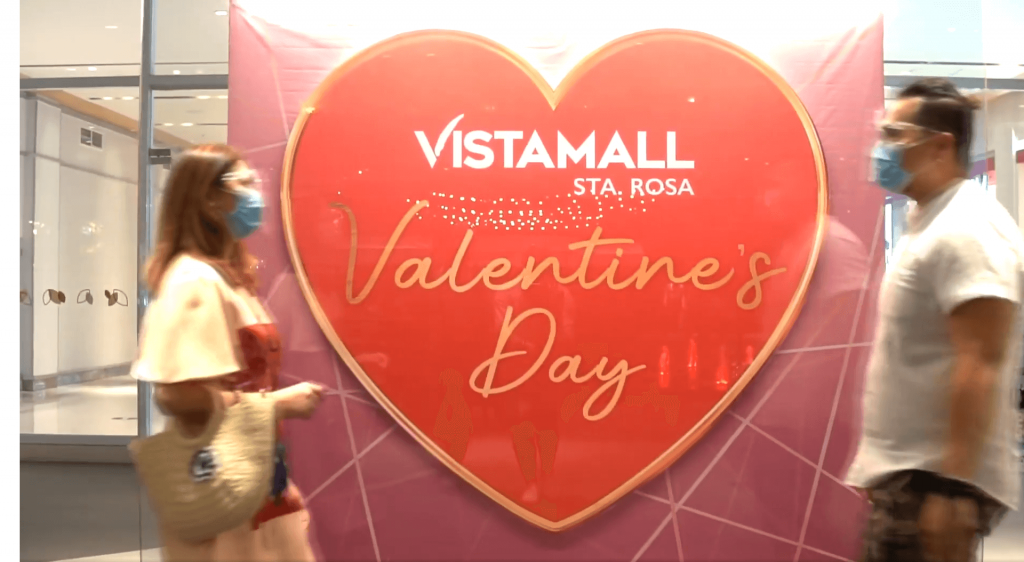 To make it even more convenient for those who would like to celebrate their Valentine's Weekend at Vista Mall and Starmall, pop-up stores are in place at the common areas of these malls. These pop-up stores sell various food and novelty items that are perfect for gifting this Valentine and since it is Valentine's Day after all, Happy Magnolia pop-up flower carts can be found at select Vista Mall and Starmalls. Customers may choose from single-stem roses and more eloquent floral arrangements that range from P120 for single-stem roses and P1,800 for bouquets. Customers can also order these flowers through their selected mall's ShopBuddy hotlines and arrange for delivery or pick up for faster and safer transactions.
Shoppers should also be on the lookout for exciting deals and amazing discounts when going around the malls this Valentine weekend as Vista Mall and Starmall's nationwide sale event called Lucky Love Affair begins February 12 until February 15, 2021. With select items discounted at up to 70% off and retailers like AllHome, Finds, A Discount Store, and AllToys offering exclusive bundles and whopping markdowns, customers are sure to find love and happiness through shopping all over again.
Valentine's Day is all about LOVE—sharing love, showing love, giving love, choosing love, and finding love. At Vista Mall and Starmall, all kinds and forms of love are celebrated and appreciated. Join us in the journey of sharing, showing, giving, choosing, and finding #LoveForAll by watching this short video clip from Vista Mall and Starmall: https://fb.watch/3FxSISY9y3/
For more information about these malls, simply visit their official Facebook Pages at facebook.com/vistamallofficial and facebook.com/StarmallOfficial or www.vistamalls.com.ph.